Staging Your Atlanta Home for Sale
Real Estate Staging Atlanta - Looking for Real Estate Home Staging Services in Atlanta? The Best Real Estate Staging Company Atlanta for Residential & Commercial. Atlanta real estate agents love using HR Staging and Design for our home staging and interior design services.
Our home staging and interior design design team have the experience that real estate agents love because we know how to stage homes that make prospective home buyers excited about touring their properties.

With our Atlanta real estate staging services, you can decorate and stage your home for sale in a way that highlights all of the best features throughout the house by maximizing the way that we use space and lighting throughout the property.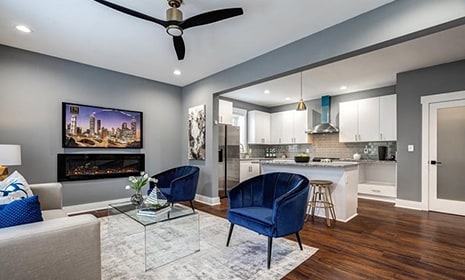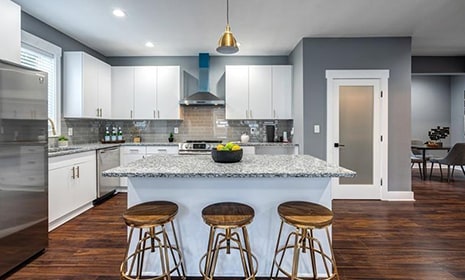 Staged Homes Sell for Higher Prices
What would you do to ensure that your listed properties sell for the highest possible asking price? Would you invest in home staging services that are designed to make home buyers have an easier time envisioning themselves living in the home?

You'd be smart to do so!
On average, 95 percent of staged homes sell in less than 11 days according to Forbes. What's more, is that homes also tend to sell for higher prices when the home has been staged compared to an empty home.

This is because quality home staging can help homebuyers envision living in a home when they can see exactly what a home will look like once it is lived in. Our team specializes in home staging and interior design that makes the decision-making process easy for homebuyers.
We Work With Atlanta Real Estate Agents
As a leading home staging company in Atlanta, we have worked with countless real estate agents who want their listed properties to sell and sell quickly.

We have the experience that you and real estate agents rely on to ensure that your home staging needs are not only met but exceeded. We specialize in blowing you and your prospective home buyers away with high-quality furnishings and home decor.

Real estate staging has never been easier than working with HR Staging and Design. Our design team takes care of every step of the home staging process from sourcing furniture and decor to handling the entire staging process so that you can focus on showing and selling the home once we are done.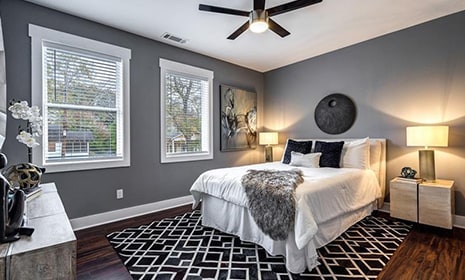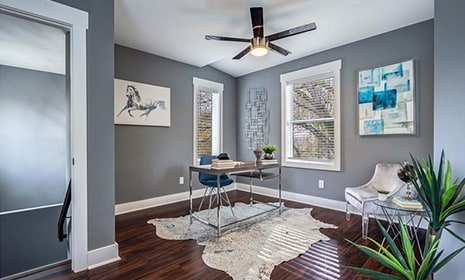 HR Staging and Design Home Staging and Interior Design
HR Staging and Design is a leading home staging and interior design company in Atlanta. With over a decade of experience with staging homes, condos, and apartments, we have the necessary creativity and eye for detail that is needed to make your Atlanta home sell.

Getting started with our home staging for real estate agents and homes for sale is quick and easy. We offer home staging consultations where we will walk you though the entire staging process and provide you with numerous options to choose from to ensure that our interior design highlights the best features of your property.
Real Estate Staging Atlanta for Homeowners, Realtors and Brokers
On average, homes that are professionally staged spend less time on the market than homes that are not staged. Let us help you sell your home faster with our Atlanta real estate staging services. Book a free home staging consultation today.

If you didn't know, home staging in Smyrna has been a popular demand in town. This is because people understand its advantages.

Book your home staging appointment today and see why Atlanta real estate agents trust HR Staging and Design for all of their home staging needs.